Need Help With Digital Marketing for Small Businesses?
You've just started your business. You have great products or services, but nobody seems to be visiting your website. Well it's not enough to simply have a website. You have to direct people to it, tell them why they need your products or services, and sell yourself and your business to them.
The easiest way to reach your desired target audience is online. Here you can target your posts, paid advertising and content directly at your target audience. You should see conversions take place on your site as a result. The digital world is crowded, and with each business clamouring to get to the top of their industry, digital marketing is more important now than ever. Here's how to put your business ahead of the rest using digital marketing for small businesses.
Social Media
Brand awareness is best achieved through active social media profiles posting relevant, interesting content. Content you post should appeal to your target audience, then it is likely it will be engaged with. Engagement on social media comes in the form of comments, likes or shares. The more people that engage with your content, the more people will see it. Engagement increases your reach and in turn brand awareness. Ask your audience questions to provoke responses from them to get them to engage, and most importantly, make sure all the content you post is directly relevant to them. Social Media is one of the most effective forms of digital marketing for SME's.
If you struggle for time when posting on social media, use scheduling software such as Hootsuite or Sprout Social. They allow you to schedule your content in advance, therefore leaving you free to respond to brand mentions and customer queries as soon as they arise. Another tip if you're stuck for time and struggle to create original content every single day, is to start to curate content. This is the act of gathering content that is already available on the internet and re-posting it to your audience. Not only does this allow you to carefully select the information your audience sees, it also presents your audience with a wide variety of topics, which as a result, portrays you as a knowledgeable industry thought leader.
As well as brand awareness, social media is also brilliant for establishing customer relationships. By engaging in online customer service on social media, customers can have their problems dealt with quickly and efficiently. Furthermore, customers that have had a good experience with your business can leave reviews, which are vital to businesses. Over 70% of people will make a purchase based entirely on a social media recommendation. Positive reviews will encourage others to visit your business.
SEO
Your website may be amazing, but without SEO nobody will be able to find it. The act of search engine optimisation helps your website rank higher on search engine results page. The higher you rank, the more people are likely to find your site and visit it. There are two sides to SEO, on-page and off-site. On-page SEO are the aspects of the website you can improve to help search engines understand what the page is about. These include the title, H2 heading, URL and keywords. Keywords need to be researched, and a variety of long tail and short tail keywords need to be implemented on every blog post or page on the site in order to try rank for them.
Off-site SEO includes tasks such as directory submission. By submitting your website to high quality directories, your website will rank higher for local searches. The purpose of creating listings is to increase your chances of being found online by potential customers. Many local business indexes share data with each other, meaning the more places you are listed and the more visible you are, the more the indexes trust your business data, meaning you will rank higher in local searches.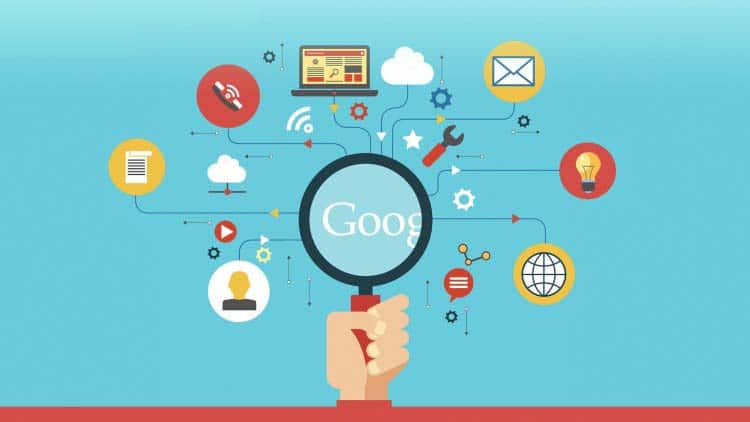 Content Marketing
Content is anything that is put out by your business that communicates a message to your audience. The act of "content marketing" is the use of any of the content put out to help meet a marketing goal. It can help acquire new customers, retain existing ones and help raise brand awareness.
Creating content gives your audience things to talk about. By creating and publising intriguing content, your audience are likely to share it either online or in person, recommending your company in the process. Any content published should be directly relevant to your target audience. Relevant, informative content will help to build trust between your business and your audience. You can become a leading figure in your industry on certain topics if you post about them regularly. Great content will bring an influx of visitors to your site, and if you post consistently, traffic to your website will stay high.
Google needs content. If content didn't exist, there would be nothing for Google to crawl, and nothing to optimise for search engines. Content that is keyword rich and optimised for SEO allows search engines to easily crawl it and decide where that content should rank on search engine results pages.
These three types of digital marketing listed are by no means all of them. Others include email marketing, paid advertising on social media, PPC campaigns, Apps and Videos. Each small business is different, so what works for one company, may not work for yours. If you're looking to learn more about digital marketing for small businesses, we recommend looking at this Moz guide on "which digital marketing options best fit your business".
If you're looking for assistance with digital marketing, contact us!